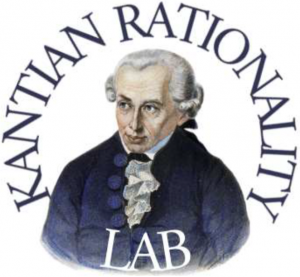 Русская версия
"… we can summarize the demand that reason makes on the cognitive faculty in three questions, which are directed to the three cognitive faculties: What do I want? (asks understanding) What does it matter? (asks the power of judgment) What comes of it? (asks reason). Minds differ greatly in their ability to answer all three of these questions."
— Kant, Anthropology from a Pragmatic Point of View (1798), AA VII: 227
THE KANTIAN CALENDAR
This calendar is meant to help the community of Kant scholars around the world to coordinate their events and to enhance participation in them.
Please help us by informing us about your events  – write to Andrey Zilber (azilber [ @ ] kantiana.ru)
Blue: Events organized by the KRL and the Academia Kantiana, Immanuel Kant Baltic Federal University, Kaliningrad
Black: Other Kant-related events throughout the world.
Items are clickable!
UPCOMING EVENTS
May 1 – November 1, 2022 : Call for papers for the 14th International Kant Congress (Bonn, 8.–13. September 2024)
May 26-28, 2022 – Leuven Kant Conference: The Early Reception of Kant's Critical Philosophy (1781-1804)
June 8-10, 2022 – Aesthetics and Idealism in the Age of Goethe. The annual conference of the Society for German Idealism and Romanticism (Södertörn University, Stockholm)
June 12, 2022 – CfP Kant-Reading Party 2022 (Kant and Fichte), deadline in call for applications
June 16-17, 2022 – The Annual Conference of the Society for German Idealism and Romanticism (Humboldt University Berlin)
June 22-23, 2022 – On Kant's Legacy: Graduate Conference, Johannes Gutenberg-Universität Mainz – Kant-Forschungsstelle
June 23, 2022 – KRL Lecture: Oliver Sensen (New Orleans, LA): The Autonomy of Pure Reason (6.00-8.00pm CET/Kaliningrad Time)
July 11-15, 2022 – JHP Summer Seminar in the History of Philosophy: Kantian Epistemologies (Princeton University) (The deadline for applications is on February 15, 2022)
August 1-4, 2022 – Kant-Reading Party 2022, organized by St Andrews University, focusing on selected issues in Kant's and Fichte's ethics
August 5-6, 2022 – Workshop: Kantian Foundations of Democracy (University of Oslo)
September 6-7, 2022 – UK Kant Society Conference: The Revolutionary Kant (King's College London)
September 29 – October 1, 2022: Workshop Kant's Anthropology and the Genesis of the Social Sciences (Goethe University Frankfurt)
November 1, 2022 – Call for papers -deadline- for the 14th International Kant Congress (Bonn, 8.–13. September 2024)